Throughout the entire project phase, our Maintenance Profiling provides for transparency and cost certainty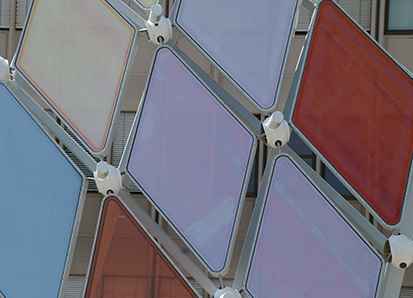 With our maintenance profiling, we offer you an innovative solution to the early determination of the future maintenance needs of your building. We check all of the access-dependent maintenance measures and examine your entire building under the aspect of the accessibility of the facilities, components, and areas. We analyse the time slots available for maintenance and evaluate the prerequisites to be met by the building to allow the implementation of technical systems. Of course we also provide you a preliminary estimate of the maintenance cost to be expected, so that you can take your decisions on a transparent and reliable basis.
It goes without saying that we offer our maintenance profiling service package not only for use in future building projects, but also for use with your existing building portfolio, for optimisation purposes.
This approach enables one to reliably exclude such unwanted issues as accessibility gaps with serious consequences, unexpected costs, and irreversible damage to building sections.
Inspection and evaluation of building maintainability

Assessment of access requirements and evaluation of maintenance tasks

Analysis of work processes in heights

Assessment of the time requirements

Definition of the maintenance periodicities
Determination of the prerequisites to be met by the building

Identification of optimization potential

Analysis of the glass-panel replacement procedure

Cost estimation