Smart maintenance via a program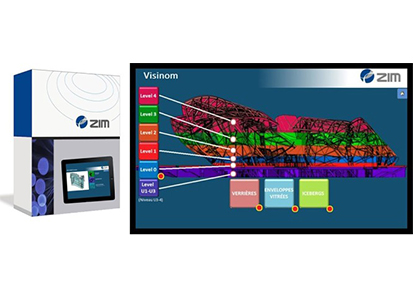 Our in-house developed maintenance program AMM (Access & Maintenance Management, in German "ZIM") is the digital concatenation of all maintenance-relevant data and information, which we of course begin to establish as early as in the project phase. As a complement to the administration-oriented CAFM software programs, our AMM/ZIM provides the user with the possibility to actively organise the working processes on the agenda, to control and to log them.
Within our AMM/ZIM, we concatenate on your behalf the access systems, the areas and facilities to maintain, the operations, periodicities, along with the operating sequences and time quotas in such a way as to result in the creation of a program, optimised both for the building and its maintenance.
Thanks to its intuitive menu navigation, and the visual representation of your building, its sections/ areas, and rooms, our program is easy and safe to use.
Interactive playlist functions will allow you to simulate various maintenance strategies, and their effects on the costs.
An integrated emergency-function provides for the immediate identification of any acute need for maintenance, and the automatic elaboration of an action plan in line with the priority ranking established beforehand.
Thanks to this maintenance program, when your building is brought into operation, you will hold the key to operating a sustainable, competitive, and value-preserving building.